Now conveniently bypass LYF phone FRP lock & use mobile without visiting service. If you stuck in Google ID finalizing in procedure after performing a 'Phone Reset' or 'Hard Reset' LYF phone then opening FRP is only service to obtain accessibility to phone once again. FRP is brief type of 'Factory Reset Protection' which blocks the device from abuse and enables real owner by verifying initial Google ID that was made use of to sync info.
Most of LYF phones are very slow in performance, a 'Phone reset' or 'Hard reset' could make it run quicker for the most parts. After every use 'Phone reset' or 'Hard reset LYF phone' > Due to 'Factory Reset Protection' phone requires owner's individual account to login to details Earth, Water, Wind or Flame series phones. Android phone blocks users from initial arrangement for each effort to go into incorrect Google ID, which results phone as pointless up until clients visit solution facility & fix issue.
The best ways to difficult reset LYF Phone?
Any kind of LYF phone individual can do that– Firstly turn off mobile > Then maintain pushing 'Volume Up' & 'Power switch' simultaneously up until phone starts as well as leave button > In seconds 'Recovery Menu' will certainly come front.
You have to use Volume button Down to select 'Wipe data/factory reset' alternative and afterwards pick 'Yes. Erase all customer data' > after that 'Power switch' to start Hard reset– Once done, phone will certainly boot up typically.
What happen after Hard Reset LYF phone?
Phone beginnings and, asks you to choose 'Language' after that WiFi then It checks connection & Phone Updates > Now it's time to go into Google ID > If you provide ID that utilized to activate google solution for very first time then every little thing will begin normally yet if you failed to enter right ID, you will certainly obtain message like 'Please sign in using one of the owner's accounts for this device' for the reality of 'FRP (Factory Reset Protection)'.
You might face such message even after getting in proper Google ID in many cases– To take care of problem you may call LYF Care or send mail yet checking out service facility will certainly be the only answer. Going to solution center is waste of time– given that solution is available. You could resolve it on your own.
How you can bypass Factory Reset Protection Lock in LYF Phone
You may use services to FRP lock problem in any kind of LYF phone including Earth, Water, Wind & Flame. You could try any of remedy to deal with FRP lock concern in LYF.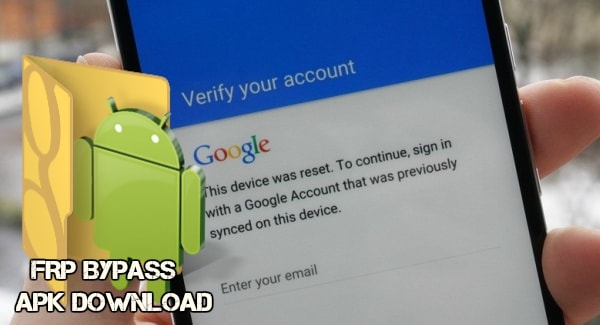 Solution 1: Enable Google ID brand-new device or application sign in authentication
Make sure to keep in mind the Google ID that you made use of to login Google apps & sync data
Now check in to Gmail and also check right-bottom location revealing message: "Last account task: xx hours ago Details"
Click 'Details' link then click on 'Sign out all other internet session' under 'Activity on this account'
Now see: Signing right into a new device or application page as well as press 'Continue' button for success
Once 'Account gain access to allowed', go back to LYF phone & aim to login with same ID again.
You will certainly now obtain accessibility to LYF phone first arrangements
Solution 2: Bypass FRP by resetting LYF Phone after difficult Reset
This solution will work for both Phone reset or Hard reset & when you obtain message: 'Please sign in making use of among the owner's accounts for this device' on Google ID login'. Of all get rid of Sim cards & memory card from LYF phone. Make certain your are under a WiFi network.
Select Language in LYF phone as well as Continue
Make certain WiFi network is available– Don't attach, just tap on 'Add one more Network'
When Keyboard opens up > Keep pushing a switch located between '? 123' & 'Spacebar' up until you discover a tiny 'Setting' symbol
Swipe as much as select 'Setting' icon.
Select 'Languages'.
Now, press LYF 'Menu' switch.
Tap Google search option & write down simply 'Set' > 'Settings' symbol will show up soon.
Select 'Settings' symbol.
Scroll to 'Backup & reset' button > tap to choose.
Select 'Factory data reset' > after that 'Reset phone' > after that 'Erase whatever'.
LYF phone will certainly reboot & auto-erase whatever.
Phone will take few minutes to begin once again– Don't panic.
you have actually now efficiently bypassed LYF FRP lock.
When phone begins, do not connect WiFi as well as just total preliminary configurations.
Now open Google play & login with any kind of ID you like.
Resting LYF mobile for secs time will completely eliminate 'Factory Reset Protection'. You could use any one of the Google account to set up settings & apps.
Solution 3: Bypass FRP Lock in LYF phone by allowing 'OEM Unlocking'.
After that please do not stress– 3rd one will work without any further trouble, if solution 1 & 2 don't function for you. Make sure you have actually removed Sim cards & memory chip.
Adhere to all steps from 1 to 8 in Solution 2.
As soon as you remain in 'Settings' > Just scroll down & select 'About phone'.
Now tap 'Build number' for 7 times to allow 'Development establishing'.
Return to 'Settings' > Open 'Developer alternatives' located simply over 'About phone'.
Now make it possible for 'OEM Unlocking' located above 'Process statistics' under 'Developer choices'.
Go back to 'Settings' > Select 'Backup & reset' switch.
Select 'Factory data reset' > after that 'Reset phone' > after that 'Erase whatever'.
LYF phone will certainly auto-erase whatever & reboot.
you have actually now efficiently bypassed LYF FRP lock in LYF phone.
When phone starts > just total preliminary setup.
Now open Google Playstore & login with any type of ID you like.
Not just LYF phones but you can also use over solutions to bypass FRP secure Samsung, Nexus, HP, LG, Motorola & other tools. 'OEM Unlocking' alternative is readily available in few of phones.